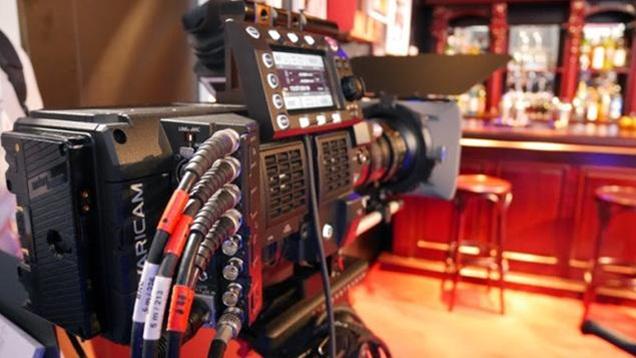 2015's Top 5 Screen Recording Softwares, Top 5 Screen Recording Softwares For Windows, Screen Recording Softwares For Windows 7, 8, 8.1, How to record screen in Windows, How can I record my Screen in Windows 7, 8, 8.1 and about more are discussed here. Record the screen in Windows is not very difficult. But still people get panic because they don't know "How to record screen in Windows". That's why, I shared this article with complete guide for those who are suffer from lack of right information.
Screen Recording software is a best tool to record your desktop without using any external camera. It helps you to take screen shot or make a video of your desktop screen. You can take a shot or make a video also easily and can share with your friends. A lots of people on the internet, make videos for Youtube, Dailymotion etc and make money online easily. This is all because of screen recording softwares. So if you wanna record your desktop screen without facing any problem then use my recommended screen recorders that are mentioned below.
Must Read: Top 5 Free Video Editing Softwares For Windows (2015)
Why We Need Recording Software?
Whenever if you want to share your desktop screen with your friends and wanna record your desktop or wanna record your gameplay then use Screen Recording software. Recording software helps you to record your any activity or any thing else on your desktop, Most gamers record their gameplays and share it with their friends on Social Sites. They also share their gameplays on Youtube and make money too. So you can imagine, how much benefits of recording softwares.
Top 5 Free Screen Recording Softwares For Windows
Here is my collected list of Top 5 screen recorders for Windows. I hope you will enjoy this article and it will be helpful for you. If you find help in this article then don't forget to share it with your friends.
Ezvid is the most popular recorder because of its features and characteristics. It comes with built-in video editor where you can make or create a video, can add text, can add images and much more that you want. Ezvid is also best for gameplays recording, A gaming mode is available in it. You can enable this option and can record your gameplay. There is no any direct upload facility available in Ezvid. You can upload your video, after edit. In short, Ezvid is best for all users like normal user and gamer. It can both record and edit your video simply. You can add music, effect, pictures etc and can create a complete video.
Rylstim Screen Recorder is a very simple recording software for those who want only basic options. Rylstim Screen Recorder has no built-in video editor. It just record your screen after press the 'Start' button. You can't add your voice from any input device like microphone etc. But it is light software for every user and everyone can use it easily without facing any problem.
Must Read: Best Tips To Increase Gaming Performance In Windows
CamStudio is one of the most in free recorders. It is best for those who makes tutorial videos for Youtube, Dailymotion etc. It has common and basic features like other recorders. You can also record a particular selected area of your desktop. It can record at different frame rates like 1 fps to 30 fps smoothly. It has options to enable or disable your mouse cursor, record sounds from programs or a microphone and the option to enable custom screen annotations.
BlueBerry FlashBack Express Recorder is best for recording also. You can use webcam to record yourself while recording the activities that are happening on your desktop. In the program that you didn't empower your webcam, you can avoid the feature supervisor program and fare it to the AVI format file. Else, you can utilize the product to position and resize your webcam box before trading it. In spite of the fact that it obliges you to enroll following 30 days of use, despite everything it gives all of you of its capacities before you enlist.
Screenr is quite different from other recorders. It has seriously different and unique features and characteristics. You can take screencast online without installing a program on your computer. You can also record selected area on your screen according to your wish. After recording you'll be given a link which you can share. You can also export your video to MP4 or upload it on YouTube. Screenr also provides a bookmarklet so you can record without going to the website. Register with your Facebook, Twitter, Google, LinkedIn, Yahoo or Windows Live account in order to use Screenr for free.
Must Read: Windows 10 Useful Features And Informative Stuffs
Final Thoughts
There are many and a lots of recording softwares are available on the internet. You can download and install anyone in your device. But above are some especial and free recorders. All of them have different features and advantages. Try them and give your reviews via comment below. If you find help in this article then don't forget to share it also with others.